AR.- How does Atotech España face the fiscal year 2023 and what are the keys to the integration of the company into MKS?
Miguel Majuelos.- With the acquisition of Atotech last year, we now operate as the strategic brand Atotech under the Material Solutions Division of MKS Instruments. Integration within MKS Instruments is progressing very positively and we are continuously collaborating between the different divisions in order to offer the markets we serve integrated solutions meeting the highest technological demands. Together, we believe MKS and Atotech will be well positioned to drive faster, better solutions for our customers in the surface finishing sector. MKS and Atotech have complementary customer solutions in key advanced electronics markets. With Atotech's expertise and robust business in functional and decorative surface finishing, MKS has expanded into additional growth markets. The acquisition of Atotech by MKS has allowed the combined company to provide additional opportunities for collaboration, innovation and continual groundbreaking and sustainable solutions while remaining dedicated to and focused on our customer relationships. In Spain, the Atotech brand is optimistic about the market situation. We expect a gradual recovery of the markets and reduced tensions related to the difficulties in the supply of raw materials. We understand that Spanish companies are well positioned to take advantage of the recovery of European markets and are prepared to gain market share. We will benefit from this.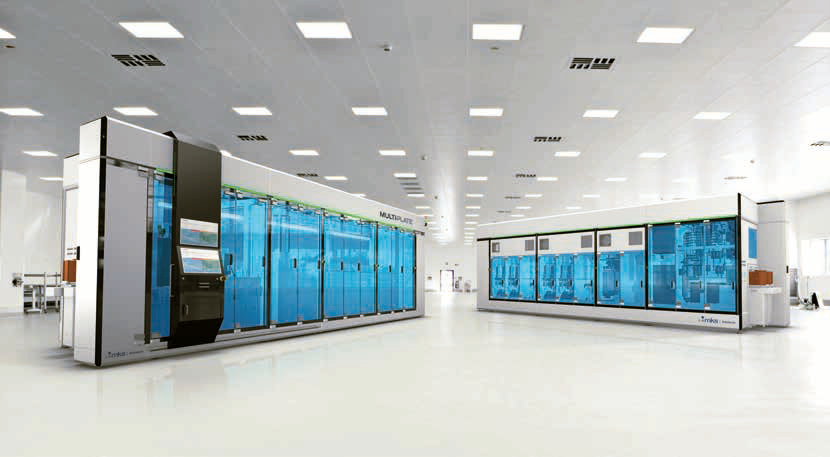 AR.- In the specific case of electroplating and electronics (PCB) for the automotive industry, in what fields is the company focusing its efforts on innovation in processes and products?
Miguel Majuelos.- The spectrum of our product portfolio is very broad, and we are working to optimize it in all areas. The major guiding axes are process sustainability and process development for cleaner technologies.
Examples are:
- Covertron: Chromium(VI)-free solutions for the etching of plastic materials for metallization
- TriChrome and BluCr: decorative and functional chromium plating based on trivalent chromium
- Uniprep: Long-life alkaline degreasing processes operating at low temperature
- Zinni: Alkaline ZnNi alloying processes including potential membrane anodes and acid ZnNi processes with high efficiency and low environmental impact
- Surface treatment processes for the manufacture of high-performance Li-Ion batteries and further EV surface finishes for battery cases, HV busbars, high wear-resistance & high conductivity connectors, special fasteners and inverter/converter electronics including EMI shielding and corrosion protected heat-sinks
- Surface treatment processes for the manufacture and installation of solar and wind energy
- Surface treatment processes for hydrogen electrolyzers and fuel cells
In the field of electronics, apart from the sustainability aspects, the most significant driving forces are to respond to the demands of miniaturization and durability, reliability of the joints between conductive elements in connectors, batteries, wiring, etc.
AR.- How are you responding to the trend towards electrification and even to future challenges such as hydrogen? What can Atotech's contribution in these areas be?
Miguel Majuelos.- We have teams of experts fully dedicated to follow-up these trends and keep in touch with the respective OEM/Tier development and decision centers. Those expert teams cover the full portfolio, ranging from decorative and functional electroplating, manufacture of electronic components and semiconductors to photonics, lasers and process control instrumentation under vacuum conditions.
With this broad expertise, MKS is well prepared to solve the most complex problems that can arise in the development and implementation of these new technologies. These teams of experts are located in most industrialized countries close to the main OEMs/Tiers. They work closely with R&D, application, validation and styling departments to introduce innovative solutions that solve our customers most complex challenges. Overall, we are fully engaged in the transformation of the automotive industry, and indeed, in addition to some challenges that need to be overcome, we also see many great opportunities for our company.
AR.- Atotech has always prioritized sustainability and environmental protection, what new steps are being taken in vectors such as sustainability and circular economy?
Miguel Majuelos.- While meeting global demand for technologies and chemicals, the Atotech brand seeks to contribute to a more sustainable plating industry through our products and solutions. We continuously improve our environmental performance and resource efficiency.
Helping our customers achieve their sustainability goals through sustainable products and services, is one of the most significant opportunities for us to make a positive environmental impact. We can quickly respond to our customers' needs as they adapt to increasingly stringent environmental laws and regulations for their manufacturing processes. For example, we have introduced Atotech products that require less energy utilization by increasing efficiency and/or reducing operating temperature. We also supply our customers with auxiliary equipment, which helps reduce wastewater and extend chemistry bath life, reducing costs, improving quality, and maximizing operating efficiency. Overall, it helps diminishing the environmental impact of our customers' plating operations.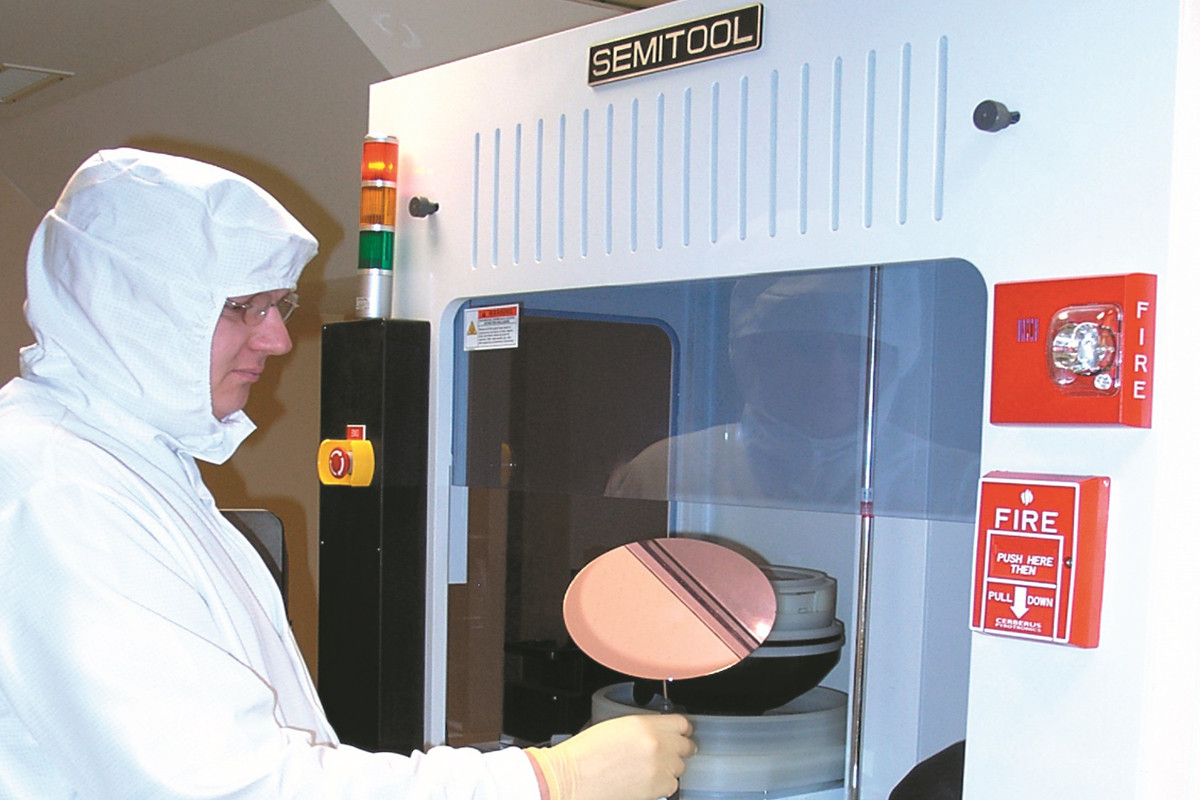 Over the last decade, we have focused significantly on making our Atotech portfolio more environmentally friendly. We are committed to reducing the use of hazardous chemicals and are at the forefront of developing less harmful processes that go beyond industry standards. Examples include our trivalent chromium processes, which we offer for both decorative and functional coatings. We were the first company to introduce the trivalent chromium hard-chrome plating process, allowing our customers to phase out hexavalent chromium ("Chrome VI").
Our Atotech systems and equipment are designed to use water, energy, and raw materials with high efficiency, reusing and recycling wherever possible. To improve even further, we have made sustainability a key driver of our R&D strategy.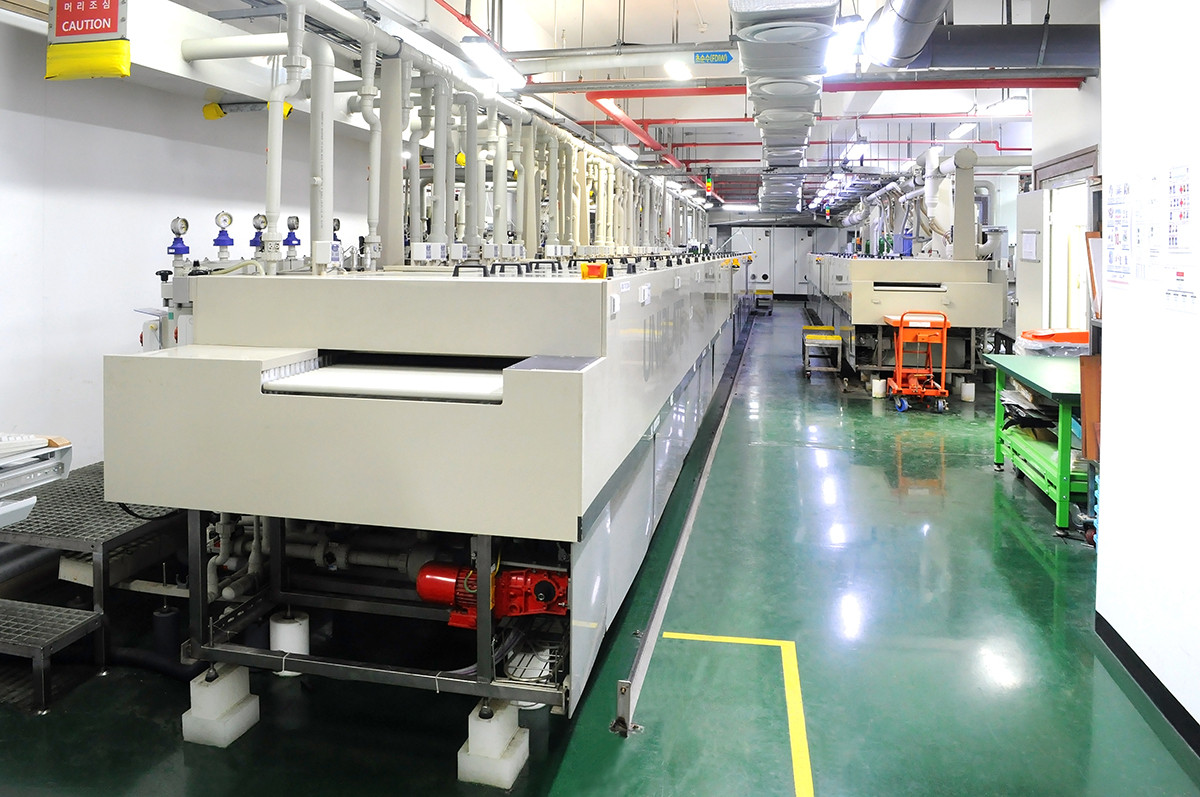 AR.- What steps are you taking in terms of digitalization with the Digital Factory Suite?
Miguel Majuelos.- The Digital Factory Suite (DFS) is a platform of digital solutions built to unlock the benefits of Industrial Internet of Things (IIoT). It is our commitment to help our customers to accelerate transition to Smart Factory operation. The DFS platform connects to the on-site production equipment and continuously collects process and equipment data during manufacturing. Using advanced analytics, and platform applications such as supervising, and traceability, the collected data generates high-value insights about the equipment and process conditions. This enables factory engineers to perform supervision, maintenance, quality inspections, or general traceability activities directly from their workplace. In addition, real-time condition monitoring and mobile alerts prevent defects and alarms from being overlooked, thus reducing the risk of unplanned downtime. All these functionalities significantly enhance the speed of customer support, especially when combined with remote services from the Atotech brand. The DFS is available to be installed for both, new and existing Equipment.
AR.- Returning to Atotech Spain and Portugal, what is the specific impact & value of the company's implantation in the Iberian Peninsula as a supplier to the automotive industry?
Miguel Majuelos.- The automotive industry in the Iberian Peninsula is very important and we expect it to continue to be so with the progressive transition from internal combustion engines to new present and future technologies. For Atotech brand in Spain and Portugal, the automotive industry is very important to us. We maintain contacts with vehicle and component manufacturers and with companies specializing in surface treatment.
Although we have a strong focus on the automotive industry, we have also grown in other markets in recent years with promising results.
Lea esta entrevista en castellano