AR: What are the most outstanding products featured by BorgWarner at IAA Transportation Hannover 2022?
Paul Farrell and Harry Husted: First of all, we would like to say that the IAA show is not only back but very big this year—a lot of booths, a lot of products here and a lot of people focus. If you come to the BorgWarner booth and talk to my colleagues who were here four years ago, if you compare what was here then to today, it's really a transformation story for us.
Most of the products that we have on display today are focused on electric powertrains. That represents a fundamental shift for the company, and our recent acquisitions are a vital part of that story, altering the focus of the company towards electrification. For us, the primary significance at this show is the transition to sustainable mobility and electrification of the powertrain.
One of the key electric Commercial Vehicle products that we're presenting is our high-energy battery system, but with a new flat module architecture that adapts to the underbody of electrified lightweight commercial vehicles and buses.
We're also showing our new modular high-voltage eFan system, which can be combined with existing cooling fans or new customized fan designs for high efficiency and low noise. It combines a powerful electric motor with an inverter, and can be used to cool components such as the fuel cell, traction motor, electric brake, or the battery pack in battery-electric or fuel cell commercial vehicles.
AR: BorgWarner is making a big effort with electrification, but I would like to know your strategy for balancing this with internal combustion engines—do you think there are new opportunities for the internal combustion engine combined with electrification solutions?
PF and HH: We have a lot of effort going into growing our position in EVs and electrification, but right now, the majority of our business is still in internal combustion engines. We think it will balance out in time, but we will continue to support the internal combustion engine for as long as our customers need us.
We have really great products for internal combustion engine vehicles. We have all the components that attach to the engine to help control it; fuel injection, the ignition system, air management, things like camshaft phasing, and then we have the control computer for the engine.
We're also accommodating alternative fuels for the internal combustion engine. We already have, for example, an injection system for hydrogen, be that a port fuel injector or a direct injector for the fuel.
AR: Tell me about the most important BorgWarner innovations recently, about your portfolio of solutions and whether you are thinking about hydrogen fuel cell products.
PF and HH: Our important innovations are really focusing on the shift to sustainable mobility and electrification of the powertrain. We recently purchased a company called Akasol, so we now have suitable battery packs to power our electric motors for commercial vehicles. We're also developing new thermal management systems for eCV.
As an example, our customers have asked us for a large eFan for a fuel cell vehicle. There's only a small temperature difference between what is coming out of the fuel cell and the ambient temperature, so you need to move a lot of air and have a large heat exchange at a high flow rate. Today's fan is driven by the crankshaft of the engine, but when the engine goes away a high-power electrical system will be needed to drive the fan instead—so we're developing a fan module that will help our customers manage this aspect of the thermal system.
AR: What are the expectations regarding recent acquisitions of companies like Akasol, Rhombus and Santroll? How will they add value to BorgWarner's innovation of technology?
PF and HH: It's a useful mix: Santroll strengthens the position we have in electric motors, particularly in China but also in motor manufacturing technologies generally. Akasol adds eCV battery packs to our portfolio and gives us a building block in that space. Rhombus brings added vigor to the work we already have ongoing with regard to stationary charging technologies.
So, all of these acquisitions add to the breadth of our portfolio as well as strengthening areas where we had some presence already. It's all about building our portfolio step-by-step in the electrification arena.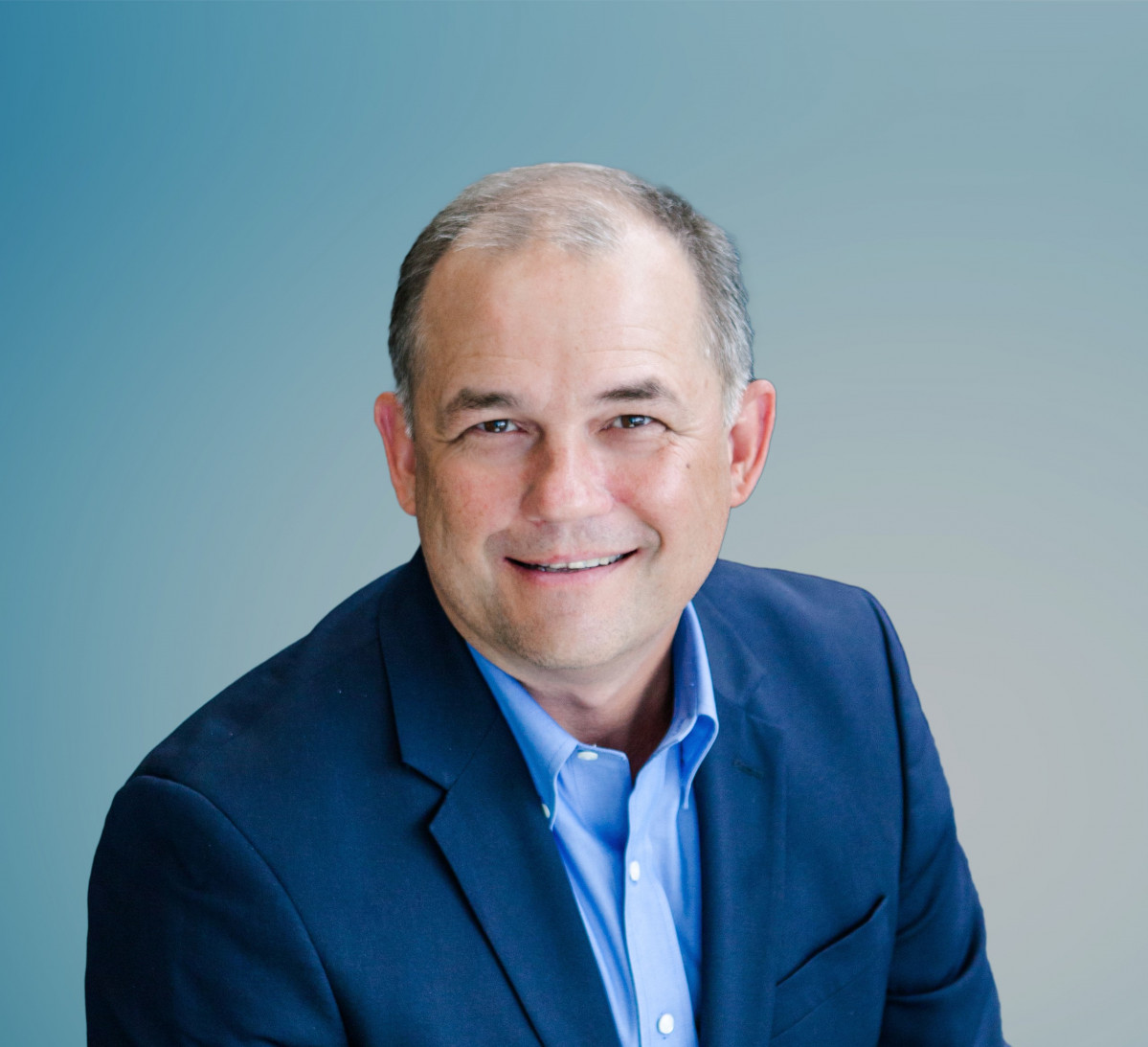 Harry Husted, Vice-President & Chief Technology Officer at BorgWarner.

AR: BorgWarner has a strong position in the Asian market (projects with Asian OEMs), especially in China, can we talk about the main region for BorgWarner in the short term?
PF and HH: Right now we don't have just one major market. Our revenue and our business is evenly distributed across Asia, Europe and North America, and we're growing as our customer base builds in each of those regions. Asia is a very important world presence but it's not any more or less important than the other regions.
AR: What about possible markets in Latin America or Africa in the future?
PF: At the moment we serve those particular markets through our customers and we try to stay close to them. For example, they may manufacture vehicles in Europe and then ship them to Africa. But if our customers move to have a bigger presence in those markets, we would look to follow and support them. Our path and the growth of our footprint are in many respects driven by our links with and support for our customers.
AR: Do you think in the future there could be some projects that require you to form an alliance with another Tier 1 supplier?
PF and HH: Generally speaking, as a large Tier 1 supplier our sales are directly to the vehicle manufacturers, those are our main customers. Our portfolio is very broad, so we don't usually need to enter into partnership with another Tier 1. If our product needs to work with another Tier 1 product, that's usually handled by the OEM—they will select those two parts and put them on their vehicle.
AR: Regarding your expansion in the Iberian peninsula, can you explain the evolution of the BorgWarner Technical Center in Spain and the main goals of the plant under construction in Portugal?
PF and HH: The Vigo engineering center in Spain is a great success story. We have quite a few products in the heating and cooling portfolio that the team there manage, and they've really innovated and taken the initiative toward electrification. As an example, that team has been very important in developing our high voltage coolant heater, which uses electricity to warm the coolant that controls the thermal environment in the cabin and stabilizes vehicle systems such as the battery pack.
They've not only become a power electronics team but also added software capability, so when we look at other innovative thermal products—for example our eFan and new heat exchanger—the Vigo team is involved in all of that.
The Viana facility in Portugal is being built specifically to support the growth in electrification and electronics; it's a significant investment in our EV electrification manufacturing capabilities. Europe is already important from a technical perspective, but the region also has a growing importance for us from a manufacturing outlook.
Acquisition of Hubei Surpass Sun Electric
BorgWarner Inc. (NYSE: BWA) and Hubei Surpass Sun Electric (SSE) announced, on 20th September ai the IAA Transportation, they have entered into an Equity Transfer Agreement under which BorgWarner has agreed to acquire the Electric Vehicle Solution, Smart Grid and Smart Energy businesses of SSE. The transaction has an enterprise value of up to RMB 410 million, of which approximately RMB 267 million would be delivered at or soon after closing. Up to RMB 143 million could be paid in the form of contingent payments over approximately two years following the closing.
Headquartered in Xiangyang, Hubei province, China, SSE's electrification business supplies patented electric vehicle charging solutions to customers in China and more than 70 other countries. SSE has delivered over 50,000 charging points and has led the engineering, procurement, and construction (EPC) of more than 250 charging station sites. SSE's charging and electrification capabilities in China are expected to complement BorgWarner's existing capabilities in Europe and North America. SSE's 2022 revenues for the electrification business are expected to be approximately RMB 180 million.
The transaction is subject to satisfaction of customary closing conditions and SSE shareholder approval. The closing is expected in first quarter 2023. "This transaction makes good business sense as we continue to bolster our fast-charging capabilities globally," said Frédéric Lissalde, President and CEO of BorgWarner. "SSE will bring enhanced offerings while supporting Charging Forward, our strategy to accelerate our growth in electrification. We look forward to welcoming their talented team to BorgWarner."