The challenge of climate change, combined with the need to continuously increase productivity by improving time and cost of process, force the automotive industry to find optimal solutions through the best innovations and adaptations in processes and facilities.
A good example of how a leader in the industry undertakes this challenge is found in the Ford factory in Almussafes, Valencia, and in the hands of BASF and its Coatings Operating Division, optimizing existing processes and offering new technical solutions with a portfolio of cutting-edge products. BASF supplies Ford Valencia with CathoGuard, a corrosion protection E-Coat. It protects surfaces, edges and cavities or hard-to-reach areas of a car's body against corrosion.
A process that requires the Electrodeposition tank itself to be in optimal cleaning conditions. Here, BASF, through its Chemetall brand, also offers a cutting-edge solution in the industry. Its Gardostrip product is, according the company, the most efficient paint cleaning technology, designed to remove paint and other organic finishes from metal substrates, and which at the Almussafes factory has contributed to the process with the best results. The high-efficiency cleaning agent Gardostrip removes paint residues from a variety of metal substrates such as in this case, stainless or coated steel, without damaging its protective coating.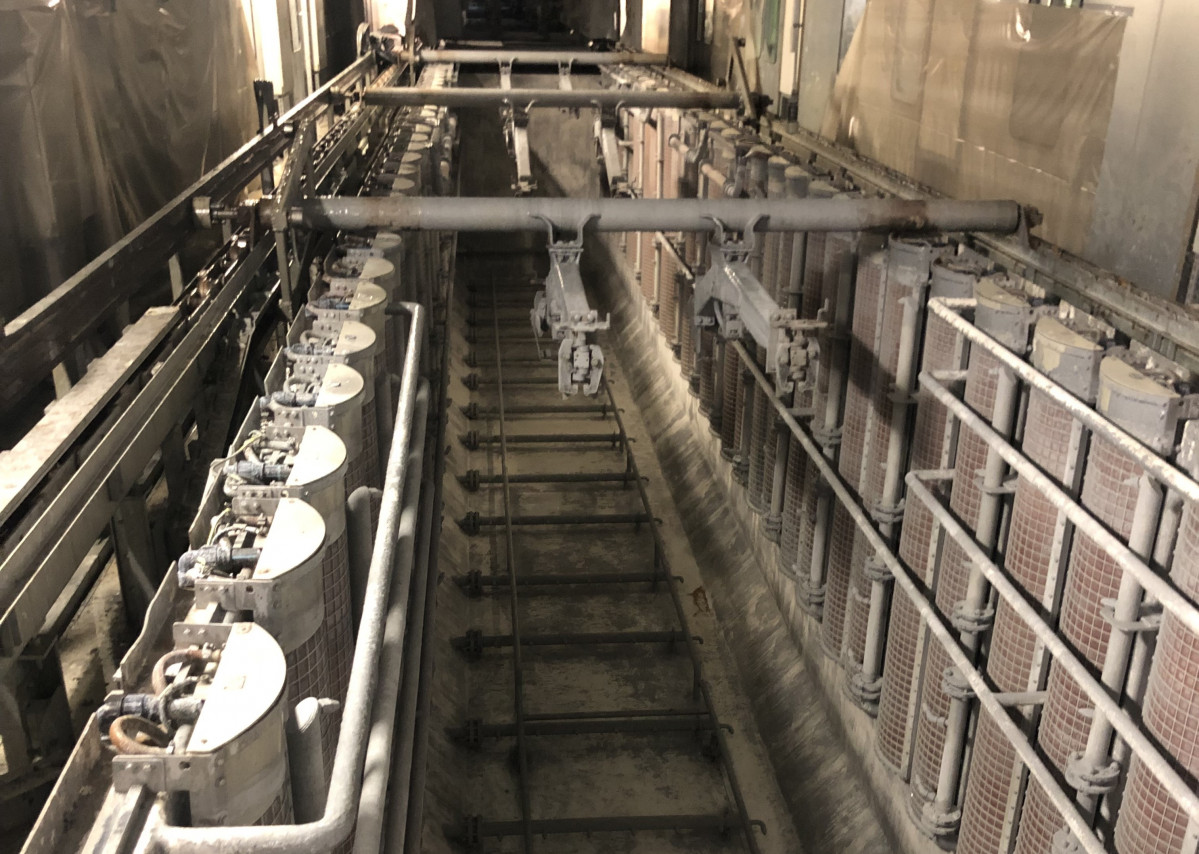 A process that requires the Electrodeposition tank itself to be in optimal cleaning conditions. Photo: BASF Chemetall

The cleaning product Gardostrip, offers compared to other methods, clear advantages for the Ford factory, according to BASF Chemetall sources:
Cost reduction in cleaning chemicals
Efficiency in cleaning with spectacular results vs the traditional solution.
Cleaning of interior bodies of the installation. By dissolving the remains of paint adhered to the installation allows the cleaning of the interiors (e.g. pipes, etc.), an effective cleaning is achieved, since not only the visible part is cleaned, but also the non-visible part.
Similar and even better results on its Dirt-In-Paint indicator
The new formulation avoids 100% volatile organic contents¡ (VOCs) emissions
2-in-1 product with a lower concentration than the traditional solution.
Daniel Fernandez Ramos, Paint Area Manager, Ford Valencia, determined "We used Gardostrip in the last electro coat chemical cleanings with very good results; Higher cleaning power, less emissions to the atmosphere and lower cost in comparison with the solvant mixtures we had been using previously"
Chemetall offers a formulation adapted to any installation and its equipment, taking into account various conditions or characteristics in the facilities of its customers. The great ability to adapt to its customers is a strategic feature of the BASF group.
With BASF's E-Coat automotive coating technology: CathoGuard, provides the optimal solution for corrosion protection of bodies, as well as for all metal parts, including rims, axles, etc. BASF stands out for its high performance and respect for the environment in its brands. In addition, it offers solutions that meet the new requirements of electric vehicles, enabling future mobility.
Success story published in AutoRevista número 2.371