CPA Quality Services has been offering comprehensive quality services, pre-assemblies, vehicle audits, diagnosis/validation and engineering for more than 15 years, especially for the entire value chain of the automotive sector. The versatility of its offerings translates into a unique position in the market. CPA has its own CORE methodology included in all of its services.
Currently, CPA offers its solutions to OEMs such as the Renault Nissan Alliance, the Volkswagen Group and Daimler, as well as top-tier suppliers such as Gestamp. The origin of the company is the result of the initiative of its managing director, Javier Burgos, who after six years working in the automotive sector as resident engineer for the Daimler plants in the German cities of Mannheim, Stuttgart and Berlin, explains that "I finished my contractual relationship with the company due to the 2006 crisis. At that time, at just 26 years old, I decided to change course and undertake a project of my own, CPA Quality Services SLU, the start-up of a service company with highly specialised profile teams in a 'blue ocean', that the competition was not offering in Spain. The road has been a long one. It has been years of a lot of effort and learning, in which there have been many people, customers and suppliers that have helped us grow to become the company that we are today and of which we are very proud".
CPA is formed by a team of 45 people distributed nationwide. "We work mainly at customer's location and we have a presence in OEMs and Tier 1 and Tier 2. We also have our own facilities and central offices in Vitoria-Gasteiz", explains Javier Burgos. The quality area in which the company offers strategic indicators for process management stands out, as well as the opportunity to transform fixed costs into variable costs, establishing unit prices and flexible billing models.
Among the keys that have marked CPA's progress for more than three decades, the managing director stresses that "part of the uniqueness of our company is that we cover a wide spectrum of profiles in order to be able to more flexibly meet the demands of our customers. For us, the continuous training of our staff is key and we do it internally. In this way, we ensure that we can effectively carry out work of any kind. This internal training that we provide at CPA, covers from highly qualified profiles such as auditors and engineers, to other professional training aimed at sheet metal workers, mechanics, etc.".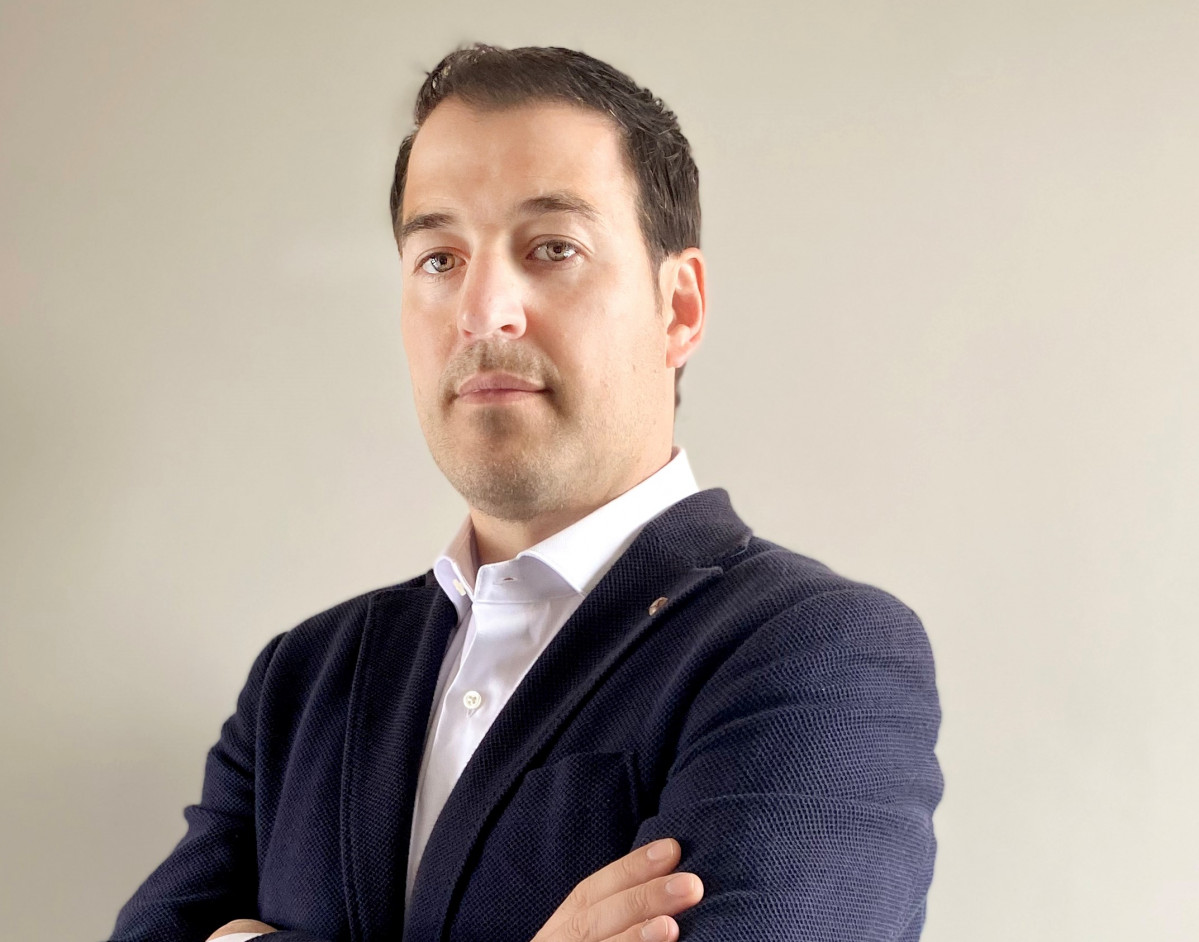 Javier Burgos emphasises that this know-how, which is impossible to acquire in any training centre, means that all CPA members have a sense of belonging and high degree of motivation. In this way, we retain talent and have built a sustainable company policy in values and culture for our workers. We are a young team, that is experienced and in love with our work and company".
The presence of CPA personnel in the factories of its customers shows the close degree of cooperation with them. Regarding the characteristics of the relationship, Javier Burgos states that "we invest time in listening to our customers to understand what they need in terms of time and results. The customer experience, the way we communicate between companies and suppliers has changed a lot in recent years and continuous feedback is an essential element for supplier-customer relationships. At CPA we have managed to earn the trust of our customers. The degree of satisfaction year after year through surveys carried out during the year tells us that we are on the right track. In 2019, the result was 9.33 but we cannot relax and we must continue working day by day to improve that one-to-one working relationship".
It is true that in recent months, there has been a high degree of uncertainty in both the sector and in the set of economic indicators, in the face of which CPA Quality Services has a solid profile. Its managing director says that CPA "was created with the aim of providing a competitive advantage in its services with profiles of specialist technicians in the field of technical repairs (mechanics/electronics/bodywork), field actions and electronic validation of the vehicle. Companies are increasingly looking to outsource many of their services in order to adjust their costs and, at the same time, carry out work with more qualified and flexible personnel".
Javier Burgos points out that "we are aware of the imminent change that outsourcing of services has brought about in our sector, and this has encouraged us in 2020 to bet heavily on two areas in which we have a lot of experience and success stories. On the one hand, vehicle auditing services and, on the other, electronic diagnosis/validation along with repair methods for dealers. Both modalities are carried out before the products go on the market. At these points it is important to highlight the impartiality, cost savings, technology and the high degree of flexibility that we are able to develop around the service provided. This undoubtedly represents a great qualitative advantage".
Value at the best price
At a time when COVID-19 has profoundly altered the interrelationships in the value chain, the CPA teams are focused on giving their best to mitigate, as far as possible, the consequences of this unexpected crisis. With respect to this, Javier Burgos highlights that "from the first moment our customers and suppliers have had our support and service guarantee. We have delivered everything demanded from us in this period and we will continue to do so in the future. They have been moments of being close to the workforce, facilitating family reconciliation and remote working and additionally being very transparent with the situation our company is experiencing. It is time to pause, observe and set a strategy focused on adding value, at the best price. Creativity and innovation are going to be key to overcome this successfully".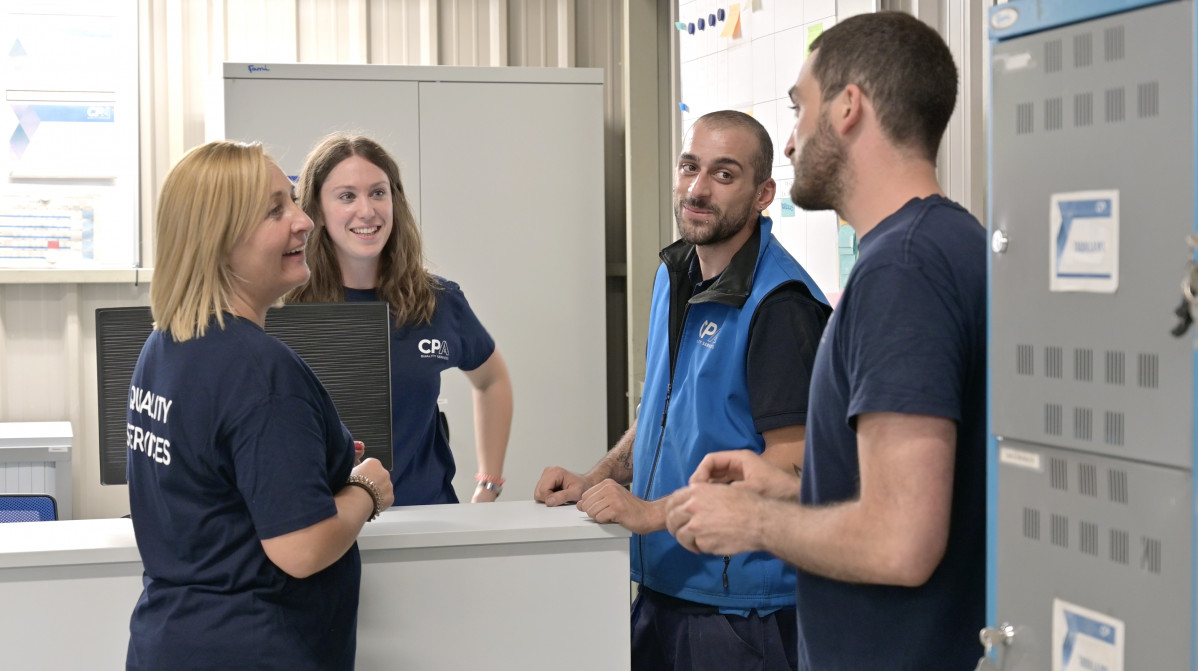 For many years and with a mentality that the managing director of CPA identifies as being 360º, they have seen the opportunity to digitise their processes thanks to new technologies. Javier Burgos states that "commercial ERPs did not meet the needs of our customers and the continuous adaptation of them represents a high cost. This is why we have developed our own software, which fully adaptable to the requests made by our customers. Our development department is in charge of updating and improving it daily taking into account the internal and external suggestions that come to us. In addition, it allows us to have access to all the information from any geographical location and through any mobile device. Lately we have incorporated several improvements for customers such as a chat for customers-CPA communication, work instructions with time and voice analysis for each quality control/audit step".
The director of the company adds that "this vision and commitment to technology has allowed us to renew and generate contracts of between 1 and 5 years in duration with our customers, who are very satisfied with the solutions provided. It is undeniable that the world has already mutated into connected technology and opportunities are coming along at an accelerated pace". This approach is complemented with specific attention to R&D in the fact that CPA actively collaborates in research and development projects with different universities. Javier Burgos argues that "this policy is emerging as the main axis for overcoming these and other future crises, promoting competitiveness and innovative culture in CPA".
Electric/Hybrid Vehicle Strategy
CPA is betting strongly on the specialisation in services for electric/hybrid vehicles. "All our staff have undergone basic training and 20% have specialised training that gives us the possibility of repairing and changing high-voltage vehicle parts. We are currently the only external provider that can handle vehicles such as transporter Ecell and saloon EQV 100% electric for Mercedes Benz Spain and "we are trained to give refresher training to our staff", explains the company's managing director.
Javier Burgos adds that "we also have recurring contracts with customers that are battery manufacturers such as KEM in Germany and, above all, CATL, which is the largest battery manufacturer in the world. In the next 5-10 years, the car will change more than in the last 50 years and it is a reality that will radically transform this sector".